A little over a month ago marked the end of our first Family Big Year. That year ended with a smaller flurry of activity than we had anticipated probably because the Big Year exceeded all expectations, including finding the Pink-Footed Goose early in November. We had originally dreamed that we would be driving and hiking through a snowstorm on New Year's Eve to discover this last bird, which would have also been, magically, our 250th bird. But all of those dreams were replaced with reality, a reality beyond our dreams.
On January 1 of 2019, after "amassing" almost 40 birds, we felt great and discussed our year-end goals. Eventually, we settled on 250 bird species, mostly in New England and some from a few travels. And even though the bird count tailed off by the end of the month, we were happy with the 65 and excited for what was to come. Now, to briefly put things into a new perspective and to help illustrate how much we have learned since then, this year's 2020 January count is at 112 bird species and our New Year's Day count was at 69. In one day, we exceeded last year's January count. And in one month, we had matched our entire winter count of 2019 — all within Massachusetts.
One of our first big lessons in birding early last year was born out of necessity. Since we only had one reasonably good camera and two weak pair of binoculars, it was often difficult to be sure of various details in the moment. Only when we began reviewing our birding trips by downloading the photographs onto a computer were we able to be more accurate. Using light filters and zooms, we were able to see markings, colors, and shapes much more easily. Of course, with a couple hundred photos for every two hours of birding, this can be very time-consuming.
But by the time our first major birding trip arrived, we had some minor practice with another tool. The camera and computer were still key in our trip along the Gulf Coast. But with the sheer number of birds, as well as the size of many, we could see most birds close up and identify them quickly. However, smaller birds were still very difficult. They hid well and flitted from one hiding place to another quickly. So our eyes didn't always do the trick. But where our eyes failed us, our ears sometimes added another filter. With the aid of e-Bird recordings and Bird.Net, we were able to add new information to the visuals and piece together an accurate identification. And by the end of the trip, there were certain bird calls and songs we were listening for ahead of sightings.
Our practice in using our ears strengthened over the year to the point where we could quickly recognize calls of specific birds or families. There was even a time when we experimented with ways in which to increase what we could receive auditorially. Though it was no parabola dish, the use of a collapsible funnel attached to a phone microphone did show some potential. In the end, the awkwardness and minimal gain caused us to quickly put this tool aside. Hopefully, in the future, we will get the actual dish.
As our early spring tour of the Gulf Coast came to an end, we had made incredible progress toward our goal. But it wasn't until after our April trip to Quebec to find the Pink-Footed Goose and during our trip to Texas that we realized our goal was not realistic. In fact, by the time we had left Brownsville, Texas, we had already smashed the 250 mark. We were halfway through the year and nearing 300. Excitedly, we created a new goal of 350, which then became 375.
Also, by this time, we began to realize that the birds we saw in the southern regions of the United States were now being seen in the Northeast. This meant our tally would slow down considerably. So we began using eBird to examine patterns of bird frequency in our area and trying to predict when they would be there next. This also allowed us to plan further ahead. And though the sightings of new birds lessened over the summer, the excitement of exploring and searching never diminished.
Then, somehow, we found ourselves going to California along the coast, upon the sea, over mountains and through woods, and within the desert. Knowing there would be a lot of new West Coast birds, we decided to better equip ourselves. So in the form of birthdays gifts, we purchased a second camera (Nikon 3500) and two, lightweight but more powerful binoculars (Nikon Trailblazer 8×25).
Both were crucial to the discoveries we made, especially the binoculars. Though small, the power and clarity was a real boost. And at the same time, our auditory tools would come into play. Sometimes, we would halt with a finger up to signal silence so that we could listen better.
The California trip quickly erased our new goal and taught us another very important lesson. While on a pelagic tour, the use of binoculars and cameras is very tricky and often nausea-inducing. But this lesson would need to be learned again before doing anything about it.
As the summer came to an end and with our new goal set at 375, we wondered if 400 would be possible. Of course, we were both running out of time and new birds. Southern migration was starting and we weren't planning to go south again. So we had to figure out what New England birds we hadn't seen yet that would still be around or would be returning soon. We also began researching habitats and behaviors more closely, hoping to make us more efficient in our search. Add on weather patterns and effects on birds, our toolbox continued to grow.
But not our tally, at least not much. Even so, the end number was not so important now as was the search and the experience. In fact, it was always the overall experience that would be highlighted in the end.
For example, on our second Pink-Footed Goose quest, the sheer foolishness of driving over a thousand miles in two and a half days ended up being hilarious and just another story to add to a bag full of them. Of course, we were able to add a few more birds as well, including the elusive goose.
It was also at that point in early November that we decided for another Big Year we would need a scope. Scanning thousands of distant geese with binoculars and cameras is dizzying and almost impossible. A scope would give a wider range and greater distance instantly. But scopes are extremely expensive. So we waited.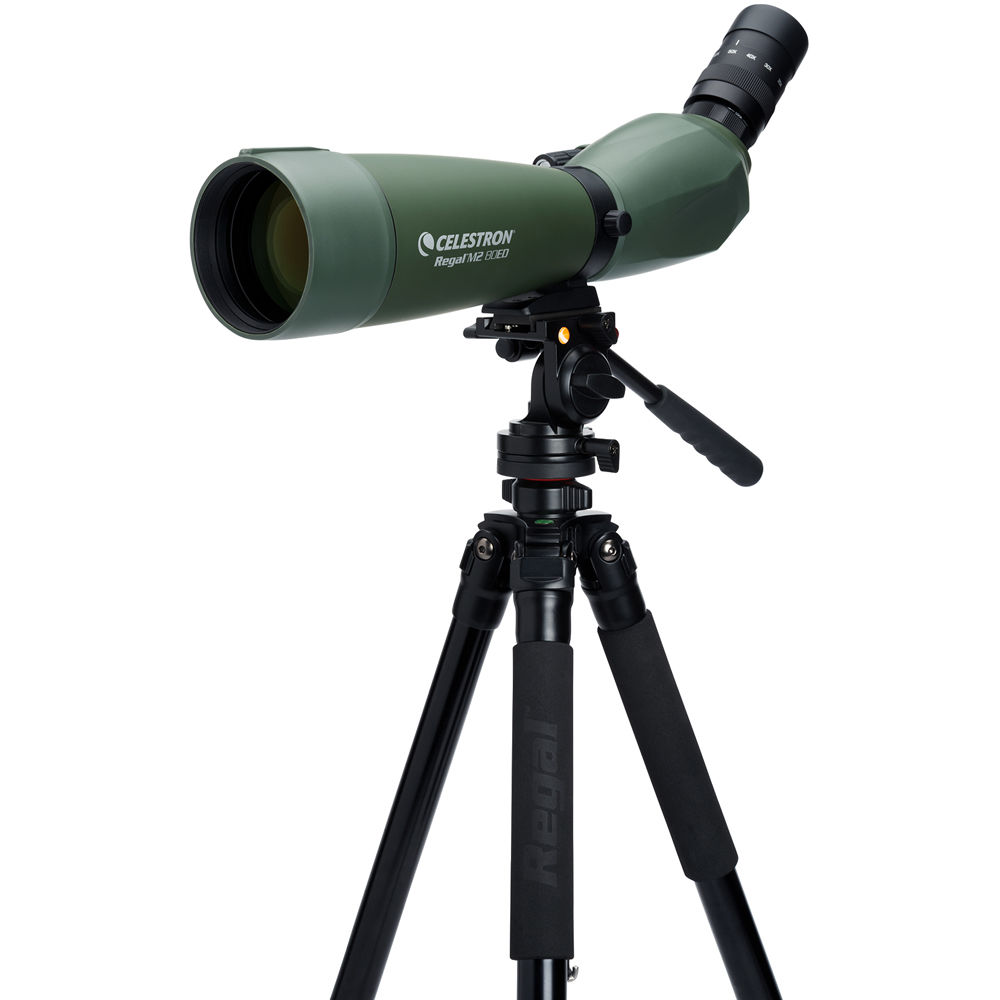 And by the end of the month, with one more pelagic tour under our belt, the lesson of binoculars returned. By the end of the trip, we recognized that our small binoculars were not sufficient for this kind of trip. So through research and with an upcoming holiday, we found "our" two most powerful tools (besides our own eyes, ears, and brains). Both gifts were really Jackson's. To increase our perception over wide expanses, family members chipped in to buy a Celestron Regal M2 80ED spotting scope. And to enable much wider field of vision without light distortion while upon open ocean, we got a pair of Nikon Action EX (7×50) binoculars.
Within a couple of hours, we were seeing birds from shore we had never seen before, including a Black Guillemot. And when a local Christmas Count came up a few days later, we were able to put both to the test when looking at large rafts of birds in the distance. Never before would we have been able to pick out the different birds, even with a camera-computer combination. And though we weren't out on the water, the new binoculars enabled us to see more as well. In fact, they partnered perfectly with the scope, allowing us to spot and zoom. Our last new bird of the year, a Thick-Billed Murre, was made possible with the scope. This was number 385.
And so as the first Big Year came to an end and the new year started, we found ourselves with new perspectives on birding. We have learned so much through experience and research that the realm of possibilities is almost unpredictable. We now know that a lot of what we saw last year around North American can be seen within our own region, even our own state and county. In fact, in one month, we have almost a third of the birds we had last year and they're all from Massachusetts. This should decrease some of our travel and carbon footprint, which we do hope to be more mindful of.
At the same time, we do hope to do at least one big trip this year. And since our new mascot is the Green Kingfisher, that trip may need to be somewhere between Texas and Arizona.
Still, wouldn't it be nice to get every possible Massachusetts bird. Not only would it assure over 300 species, but it would enable us to focus even more on specific habitat, behavior, movement, sound, and sight, not to mention knowing our state better. It would seem that maybe through a narrow focus, we may learn a lot that would inform our more distant birding journeys.
So, on this first day of our second month of our second "Big Year," we do not have a specific number in mind. Though we are keeping count and pushing to see as much as possible with each journey, no longer is a number driving us. Instead, it is the sheer joy of traveling through nature, with family and friends, to find old and new birds, to understand them better, and to be in awe of what they represent.